How do I add files to the filebar
File Bar, present on the left side of the screen, is where all your files are shown once you upload them.
Initially, when you are enter a workspace for the first time, and there is no file in the filebar, it will look like this -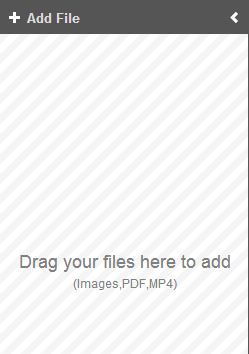 You can add files to this File bar by either dropping files on it from your PC or Mac or you can click on the + button on top of the bar and then browse for the file and add it from there. 
If you upload an image - "testing framebench" in your current workspace, then after the upload, the filebar will get changed and will look like this - 
You can keep adding more files by dropping them on the filebar or using the + button and they will get added below this file.
Whenever you open a particular file, it gets highlighted with a blue color and the options specific to that file can be seen in the filebar 
The three options are - 
Upload a new version of this file
Export the comments made on this file in CSV format
Delete this file