How do I invite my team to my workspace
Adding team members in any project is pretty easy. Here is how a project screen on Framebench looks like -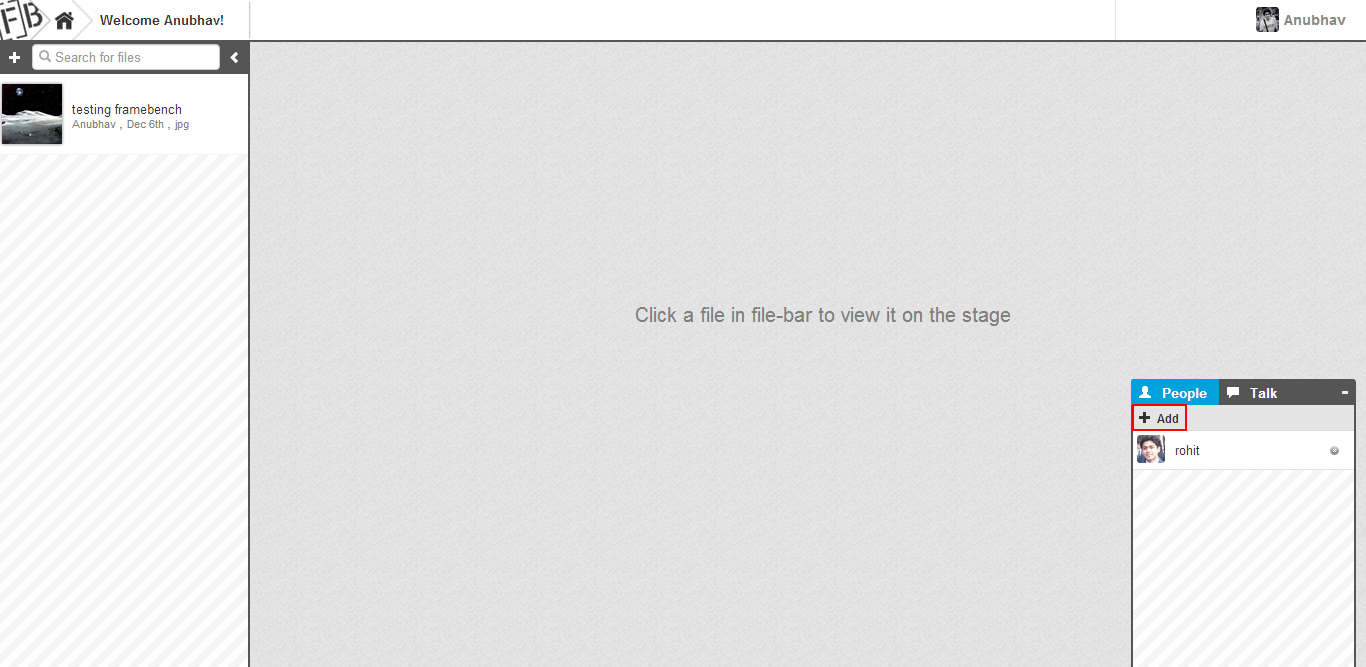 Incase your Participant Winow is minimized, just click on it and it will become bigger like it is in the image above. 
The +Add button to add people to this workspace is located in the Participant Window in the bottom right corner of the screen. 
Click on the +Add button and you will get a dialogue box where you can enter e-mail address and a custom message for your team members. You can even enter multiple email addresses separated with comma " , "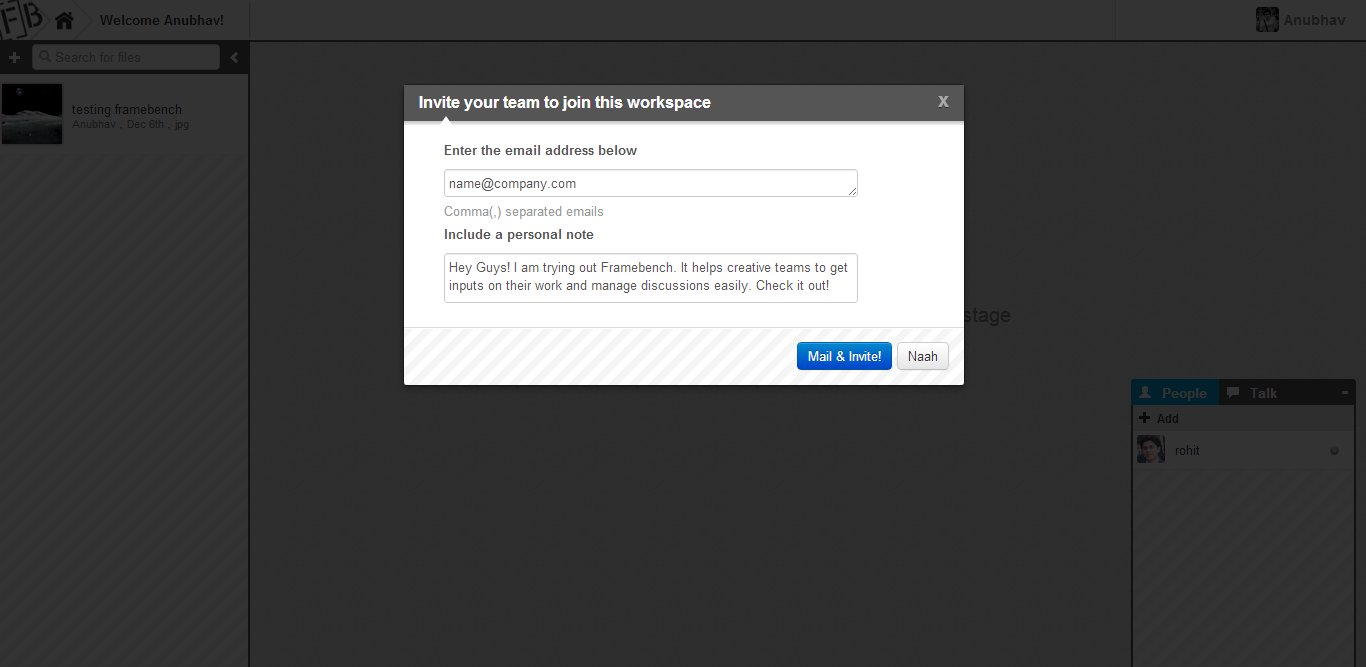 You're done! Your team members will soon be getting an email invite to join this workspace in their inbox. Once they join in, even they can invite more people in this workspace or they can create their own workspaces.